POCHANA THAI KITCHEN
3316 30th Ave, New York, NY 11103
Order now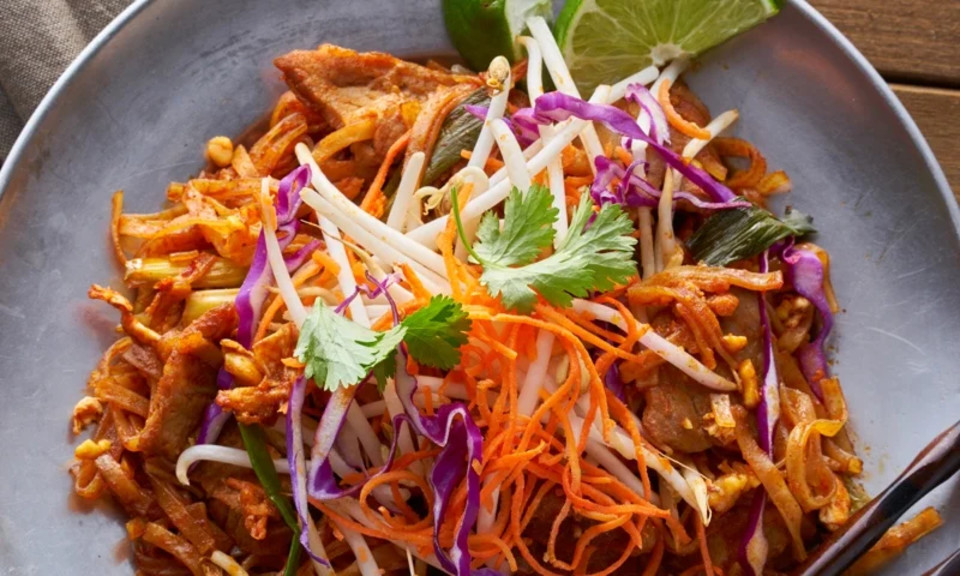 ScreaminJay
I have tried a good amount of the menu, and have never been disappointed. Some of the portions are a little on the smaller side considering the cost, but you absolutely taste the quality in every dish. Plus, their lunch specials are a steal. This is my new favorite Thai spot in Astoria.
Nikki
Please dont waste your time with other Thai restaurants in Astoria! Pochana is fantastic and made my a husband and wife from Bangkok who cook up their actual family recipes. Currently loving the cashew chicken but their crab curry is also amazing.
omorfoula
always excellent! Been going to them long before their renovation, Glad to see the food is still amazing and that they didn't change for looks sake.
Sarah
This place is consistently good, always fast, no complaints. The other Thai places definitely dont measure up for delivery in this neighborhood.
Isabel
We ordered the papaya salad, tom yum soup, pad Thai, spring rolls, and veggie dumplings... and wow, WOW. Everything was amazing! Will order again.
Jesseca
food came on time and absolutely fresh and full of flavor. no issues or problems with my food and a welcome addition to the neighborhood.

shout out to babatunde below who said she ordered a thai iced tea and ended up getting something that tasted like coffee when you clearly ordered thai iced coffee. you idiot :)
Amanda
When my order from Mamu Thai was cancelled unexpectedly after waiting almost an hour, I placed my first order with Pochana. The food was incredible. Spicy and flavorful and the veggie curry was filled with different types of vegetables. This will be my new go-to. See ya, Mamu.
Jesse
Simply the best thai in the area. Food was fast and delicious. Phucket fried rice and green curry were amazing. Very good thai iced tea. (There spicy dishes are very spicy - and I'm very happy about that). Looking forward to trying some of the more unique menu items.
Jen
WOW. A little pricey for the amount of food you get, but fantastic quality, order was correct, and it came even faster than advertised. Food was blazing hot when it got here. Would definitely order again, and would try visiting the restaurant itself some time.
Jeff
Love Pochana. The food is always delicious and fresh. If you dare to venture beyond the usual Pad Thai, Pochana has some amazing classic Thai recipes that the family brought over from Bangkok. Can't go wrong with Pochana.
About us
Asian, Dinner, Lunch, Thai
Today

Delivery: 11:30 AM - 9:30 PM

Takeout: 11:30 AM - 9:30 PM

Delivery

Monday:

11:30 AM - 9:30 PM

Tuesday:

11:30 AM - 9:30 PM

Wednesday:

11:30 AM - 9:30 PM

Thursday:

11:30 AM - 9:30 PM

Friday:

11:30 AM - 9:30 PM

Saturday:

11:30 AM - 9:30 PM

Sunday:

11:30 AM - 9:30 PM

Takeout

Monday:

11:30 AM - 9:30 PM

Tuesday:

11:30 AM - 9:30 PM

Wednesday:

11:30 AM - 9:30 PM

Thursday:

11:30 AM - 9:30 PM

Friday:

11:30 AM - 9:30 PM

Saturday:

11:30 AM - 9:30 PM

Sunday:

11:30 AM - 9:30 PM